Analog and Virtual Modular Synthesis
Ambient Cinematic Sonic Explorations
Interested in learning modular synthesis?
On my main YouTube channel, I offer many videos concentrating on patching techniques and ideas, sound design techniques, Live streams, and more.

This channel is dedicated to my music, where I share my compositions and sound explorations.

This channel is dedicated to my explorations with Bitwig and its native Grid modular environment.

On my Patreon page, I offer many different perks like a whole Discord channel for patrons only, additional VCV Rack patch files, walkthrough videos of patches I built, a document full with patching techniques and ideas, Patreon exclusive videos, and more.

I'm thankful for the Patreon community, and I hope you will want to join us there.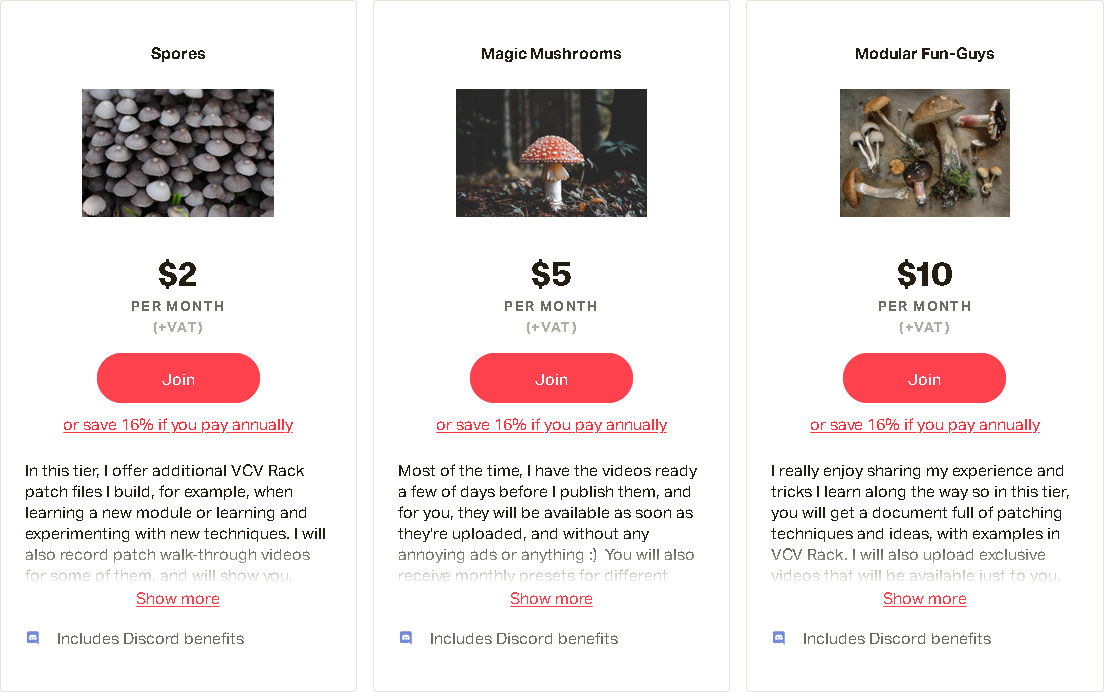 Do you also think that reverb is life and want to share it with the world?
Do you also enjoy happy accidents?
You want a cool mushroom on your cloths?
I fell in love with the modular environment and modular synthesis through my work with VCV Rack, a virtual modular synthesizer based on the Eurorack format. Soon enough, my studio was filled with patch cables, modules, and other synthesizers. I love the workflow, the sounds, the happy accidents, and the inspiration I get from the instrument itself. If you're interested in learning synthesis in the modular environment, patching, experimenting with the different modules and functions, this is a great place for you to start.